original Luminus CBM-360-W65S-D32TB100 LED chips CBM360 lamp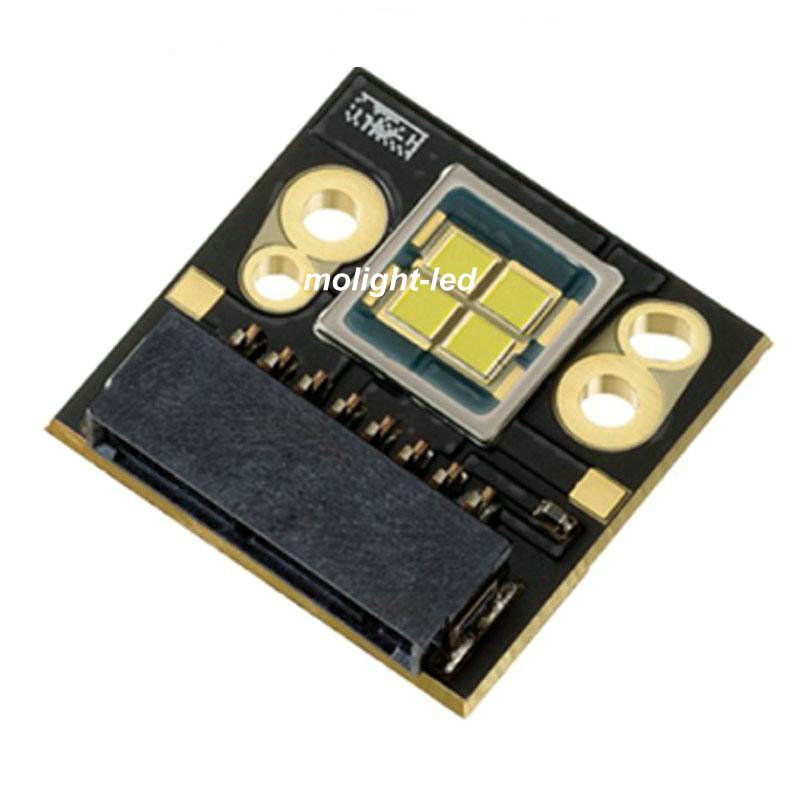 original Luminus CBM-360-W65S-D32TB100 LED chips CBM360 lamp
Technical Parameters:
1. Extremely high light output up to 6300 lumen
2. Low power consumption and low heat, the thermal resistance coefficient is low to 0.96oC / W
3. Four chip light area of 36 square millimeters
4. Drive current: from 1 to 10A
5. After 60,000 hours, lumens remain greater than 70%
6. High-power LED brightness is 40 times higher than that of Traditional incandescent lamp, low light decline (100,000 hours by 5%),
7. More power, more environmentally friendly, quality assurance
8. Small size, ideal for lighting, projection, stage lights, engineering, special lighting, etc.
Rated voltage: 14V
Rated current: 6.3A
Luminous flux: 6300lm
Inquiry
We are exporting LED prodcuts to all over the world, please don't hesitate to contact us for any inquiry or suggestion, and you will receive our prompt reply within 24 working hours.